SUMMER 2017/18
What's happening in our market?
The Arrowtown property market has seen a 33.7% drop in sales volume compared to this time last year.( Nov 2016)
However the average sale price of an Arrowtown home has continued on its upward path and now sits at $1,036,653 compared to $990,926 at this time last year (ending November 2016) a 4.6% increase.
Listings are starting to come to the market and this will increase as we enter 2018. This is due partly to the elderly market making plans for their retirement and long time locals moving off to other parts of the country.
The Linksgate subdivision has been selling well with nearly half of the subdivision sold and inquiry remains strong.
The Spring months of September, October and November saw a total of 12 residential sales, comparted to 17 at the same time last year.
The Newman name has been associated with selling real estate in Arrowtown since 1969, a 48 year history and one we are very proud of. Assisting many people on their journey of buying or selling a home
Like Ray White we are a family business and we pride ourselves on integrity and community values.
To those people who have bought or sold through our company over that time and the past year we thank you for choosing Newman Real Estate, we appreciate you have a choice and we value your business. We hope we made your selling or buying experience a pleasant one.
From every sale we donate a portion of our commission to the various Arrowtown Community Clubs and organisations in the town.
The team from Ray White Arrowtown wish you and your families a most safe and happy Christmas and hope you get time to spend with your loved ones.
Here's to a healthy and prosperous 2018.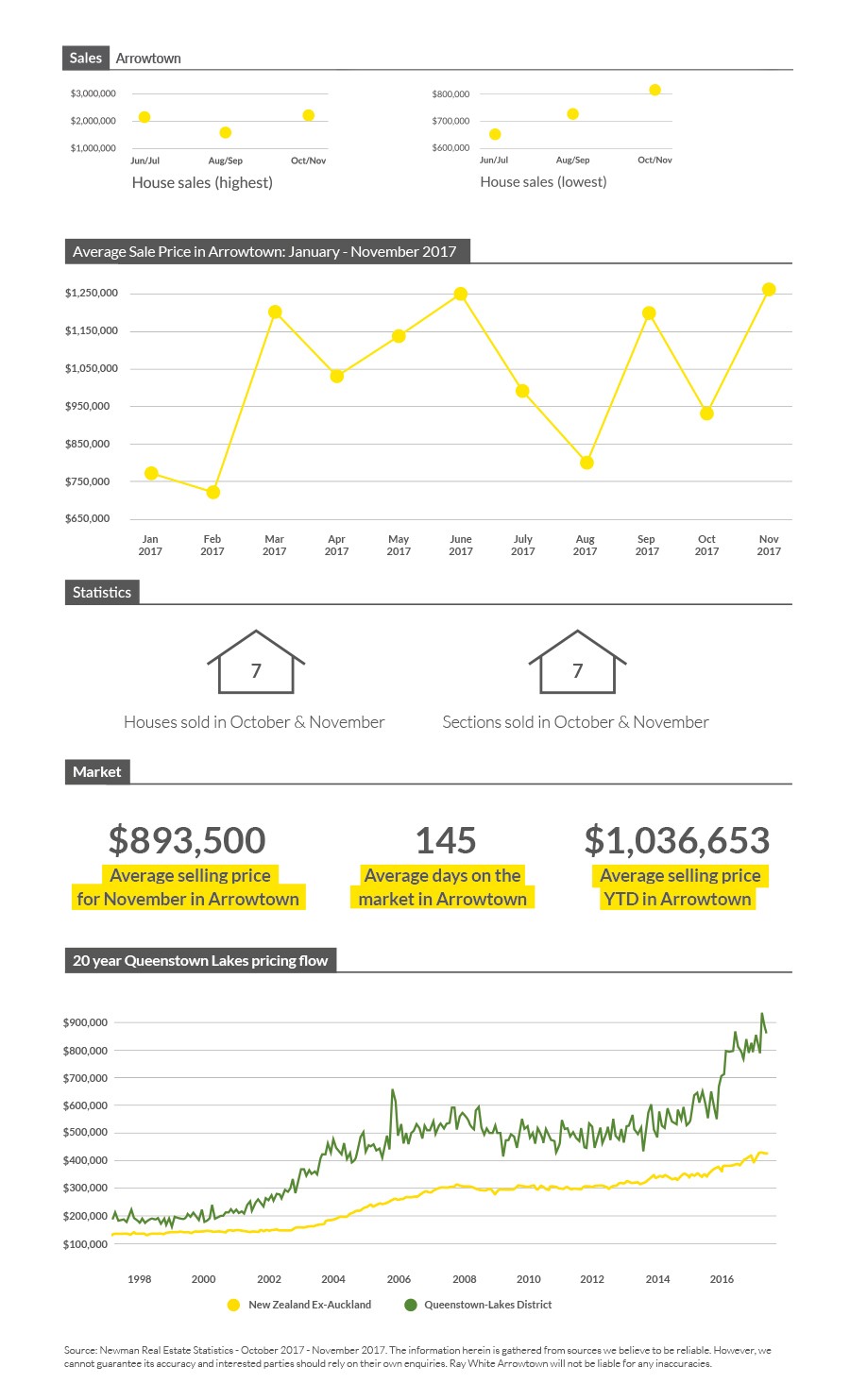 The Newman name has been Synonimous with Arrowtown Real Estate for 48 Years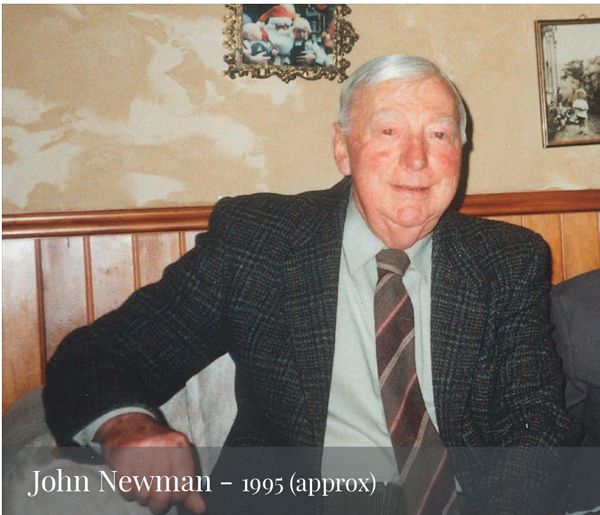 John Newman began selling real estate in Arrowtown in 1969, working for Alan Dawson and later, R.C. Cook. Ltd.
For 23 years he sold most of the town, three or four times over. Remembering the town population back then was only 300 people and the majority of the homes were holiday homes owned by Dunedin and Southland people.
John was involved in the community, responsible for the planting of trees on the Arrowtown Golf Course and the section beside the Anglican Church, and giving away numerous trees for people to plant on their country blocks. In those days, a 10 acre block in the Dalefield area was worth $4500 and a section in Arrowtown could be bought for $800 to $1400.
There was no internet, digital cameras or computers. Property adverts where belted out on a typewriter on a Monday and sent by post to The Southland Times and Otago Daily Times by Wednesday to reach Saturday's publication. They were small run-on adverts, not like the large colour adverts you see today. The For Sale signs were made of tin and were very small with the phone number 883, Arrowtown on them.
John had in his team some well known locals who are still present in the town today including; Jan Spary, Jill Edgerton, Andy Hooper and Pat O'Neill.
In 1992, Richard, his son started his own business and John finally retired in 1994, 25 years since he began.
This year marks 25 years since Richard started his real estate business in Arrowtown and he has been with Ray White for 10 years.
Richard says the Ray White brand fits his Real Estate company perfectly, both being a family orientated company, who care for the local community and offer the most modern technology and training available for their clients and Sales consultants.
District Plan Changes
A new Wakatipu Basin Chapter and zone and related provisions are planned, including:
• Introduction of a new Wakatipu Basin Rural Amenity Zone, including a Lifestyle Precinct that will provide for subdivision of land in the precinct to an average lot size of 1 hectare with a minimum lot size of 0.6ha.
• For all other ares of the Wakatipu Basin Rural Amenity Zone, subdivision of land under 80 hectares will be a non-complying activity.
• The new zone is a variation to land notified in Stage 1 of the Proposed District Plan as Rural, Rural Lifestyle and Rural Residential within the Wakatipu Basin area.
Planning Maps: Proposed District Plan Stage 2 notification:Stage 2 planning maps are provided that show:
• Existing and new roads which will be affected by the Stage 2 topics
• Open Space and Recreation Zones located throughout the District.
• Wakatipu Basin Rural Amenity Zone, including the Wakatipu Basin Lifestyle Precinct, located in the rural areas of the Wakatipu Basin.
All Queenstown Lakes District Ratepayers should have received a summary in the mail.