Rubbish & Recycling
Rubbish:
Council-approved degradable blue rubbish bags can be purchased from Council offices, supermarkets or transfer stations, there are two available sizes:
30 litre, cost $2.40 per bag
60 litre, cost $3.70 per bag
The Council has an agreement with Allwaste to collect rubbish from their residential 120 litre and 240 litre wheelie bins on a weekly basis. The annual cost of this service is as follows:
120 litre wheelie bin $245.90 (inclusive GST) per annum
240 litre wheelie bin $427.80 (inclusive GST) per annum
To order your wheelie bin contact All Waste on 03 441 3620
Recycling:
It is FREE to recycle, please check the QLDC website for a list of what you can recycle and what you can't. If you need a recycling bin for your home, please contact 03 441 0499.
Collection Days:
Both recycling and general rubbish needs to be put out on the street by 8am on the day of collection. Please bring you bin back in after your rubbish has been collected.
Monday:
All of Arrowtown.
Lake Hayes and State Highway 6 back to the Events Centre.
Malaghans Road from Dalefield Road to Arrowtown.
Hunter Road from Malaghans Road to Mooney Road. This includes a collection point at the end of Mooney Road.
McDonnell Road.
Centennial Avenue from Arrowtown to State Highway 6.
Rural collection point at the base of the Crown Range Road.
Thursday:
All of Arthur's Point.
Malaghans Road from Arthur's Point to and including Dalefield Road.
Littles Road to Fitzpatrick Road.
Domain Road, Speargrass Flat Road, Hogans Gully Road and Lower Shotover Road, including both ends of Slopehill Road.
Morven Ferry Road and Arrow Junction Road.
Rural collection point on the corner of Lower Shotover Road and Spence Road.
Rural collection point for Gibbston Valley on Coal Pit Road.
Lake Hayes Estate.
Friday:
Shotover Country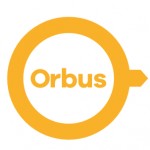 Public Transport
Orbus Queenstown
This bus service is a long-term joint investment by Otago Regional Council, Queenstown Lakes District Council and the New Zealand Transport Agency. It's part of a wider coordinated plan between these three organisations and Queenstown Airport to address transportation troubles in the greater Queenstown area.
The new route from Arrowtown to Arthurs Point, via Quail Rise, Frankton, and Queenstown town centre, replaces the #8 Arthurs Point service and the #10 Arrowtown service. The route is more direct, via SH6A, and will no longer deviate into Lake Hayes Estate. It runs from 6.02am (outbound) to 10.54pm (inbound). The route will no longer be a 'hail and ride' service.
New stops are located at:
> Ramshaw Lane, on the river-side opposite the existing bus stop outside the Museum
> Centennial Avenue, both sides of the road by the Arrowtown Holiday Park
> Adamson Drive, opposite the existing stop at the Four Square
> Corner of Tucker Beach Road and SH6A Ladies-Mile Highway
Read the Arrowtown Fact Sheet here https://www.orc.govt.nz/media/3863/twobuckbusarrowtown.pdf
For a full bus timetables visit https://www.orc.govt.nz/public-transport/queenstown-buses
Trade Services
We have an extensive list of tradespeople on file so if you're in need of a referal please call in to our Ray White Arrowtown office, Buckingham Street, and ask.