SUMMER 2019
What's happening in our market?
Over the last two months the Arrowtown market has slowed with prices firming and in some cases, prices appear to be dropping. We see this trend continuing in the coming months as the market deals with a number of over priced listings. The Seller often takes two to three months to adjust to the market, meanwhile the Buyers are happy to wait. They are very price conscious, are taking their time to purchase and will not pay over the top for any properties that appear over priced.
Our recommendation for sale is by Auction or Deadline sale, this will tell you the real market price and give you a firm time line to work to.
Total house sales for December and January totalled eight; well down from this time last year which totalled seventeen.
The average sale price for a dwelling currently stands at $1,439,000. There were four sales over $1,500,000 during January and December which made for a healthy average sale price.
When it comes to selling your home we appreciate you have plenty of choice, some companies are offering amazing packages and prices. Newman Real Estate has been in the Arrowtown market for 50 years and has so much local knowledge and no other Real Estate company can match our experience. We pride ourselves on obtaining maximum prices while providing outstanding customer service, integrity and privacy to your transaction form start to finish.
If you are thinking of selling call our Ray White Team who will give you a professional and honest market appraisal of your home.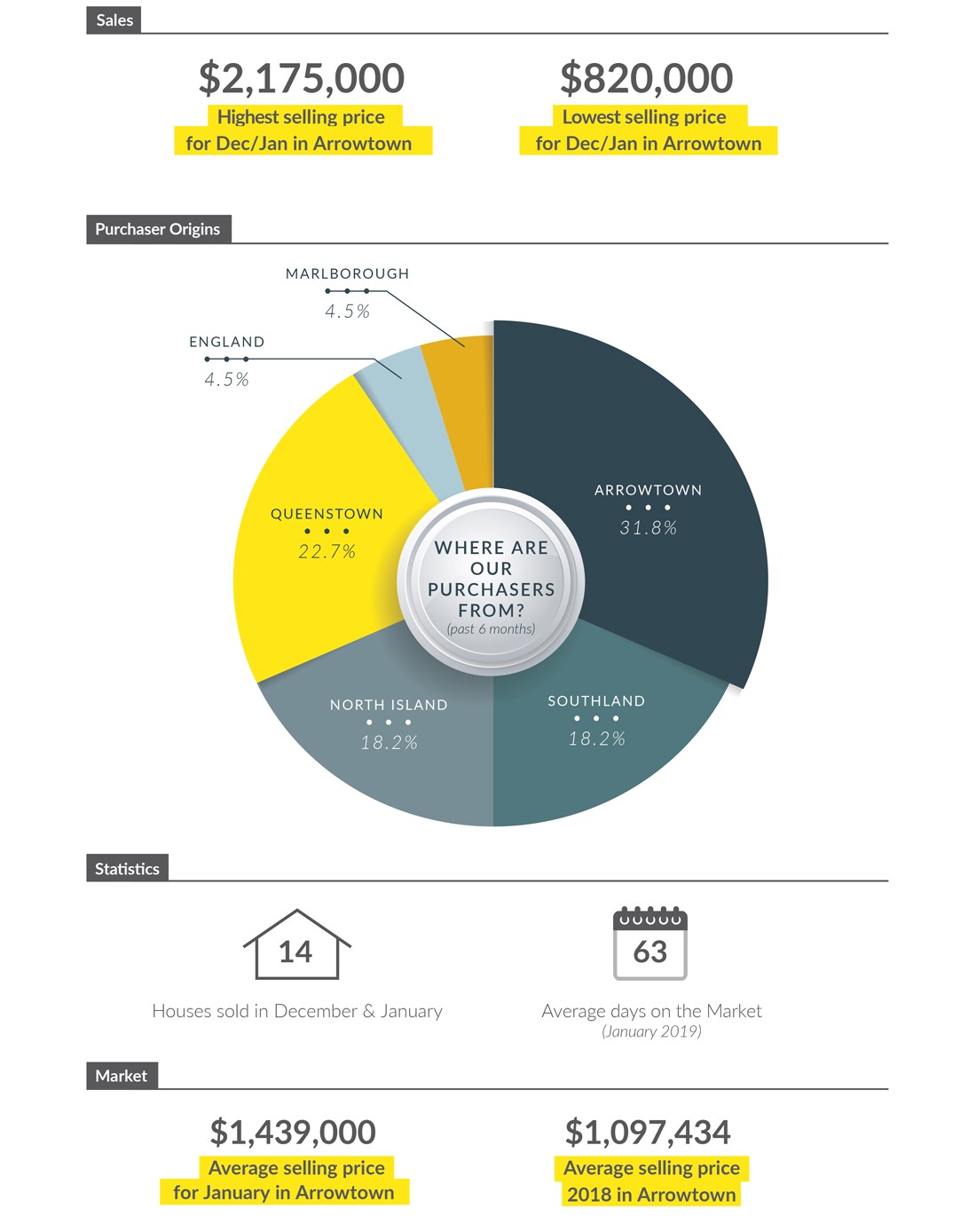 Why Auction?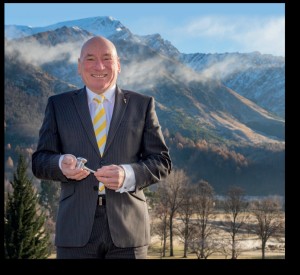 As we welcome in the New Year, it's a good time to reflect on the Arrowtown Real Estate market in 2018.
Ray White Arrowtown has achieved fabulous prices despite a market that has cooled following the Overseas Buyer restrictions that came into legislation in October 2018.
Ray White Arrowtown handled the majority of the the total Arrowtown property that changed hands last year (approx 70). 20 of those properties were taken to Auction with the clearance rate of 80% under the hammer or just after Auction.
It is wrong to assume that Auctions fail if the property does not sell under the hammer. In fact, the Auction process may produce a sale prior to Auction day, under the hammer or shortly after if the property is passed in. Often Buyers are not in a position to bid unconditionally and subsequently purchase the property after Auction.
With a concise intensive marketing campaign, the Auction process will always identify interested Purchasers, deliver a good indication of market value in a transparent forum and often exceed the Seller's expectation.
Barry Litten – Auctioneer