WINTER 2019
What's happening in our market?
House sales remain constant with 14 sales over the past two months – the same as February/March.
New listings remain tight and buyer inquiry is high under $1million.
We see this trend continuing over Winter so if you are contemplating selling, there is never a better time to sell, even though the misconception of the Winter months suggest so, this is a complete myth!
Sales volume is on par with last year, sitting at 32.
The YTD average sale price (end of May) sits at $1,109,500, up by 10% from this time last year. A surprising result considering pundits predicted a drop in sale prices this year. The increase is in line with Central Otago/Lakes region which had a 9.8% increase in average sale price from this time last year.
Whilst demand exceeds supply, prices will remain high and with Arrowtown being such a small market it is unlikely to change in the near future.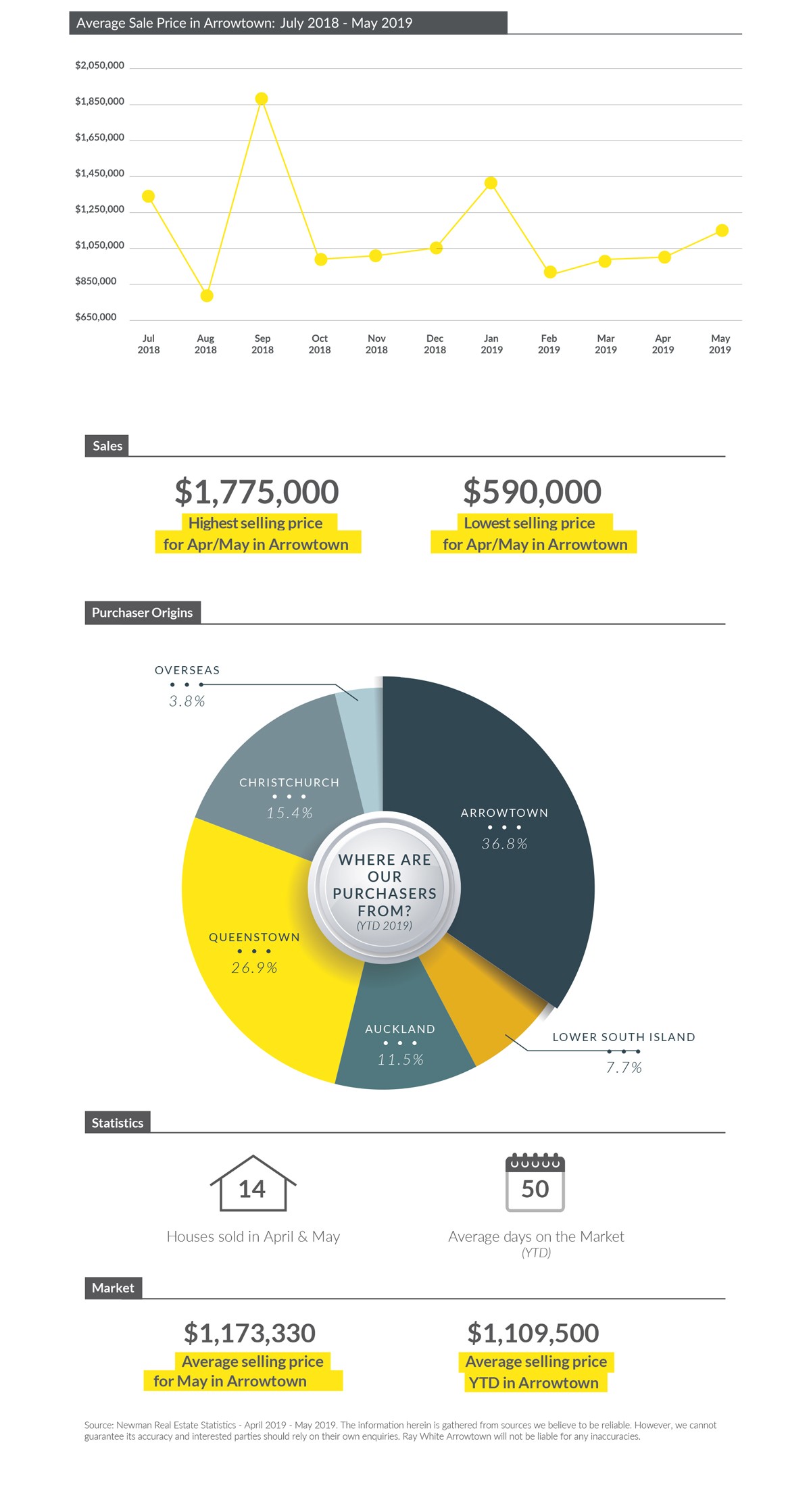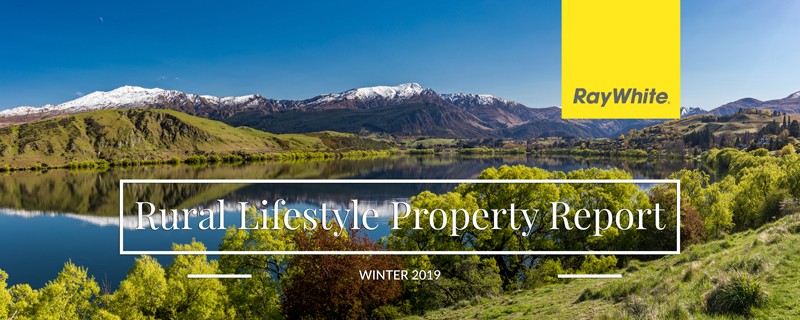 Living the Dream
As expected, following the introduction of the Overseas Buyers Restrictions in October 2018, the local real estate market has softened, especially in the top end.So let's look at individual areas a little more closely…
Bendemeer
An elevated gated estate of 43 sections to the East of Lake Hayes featuring a farm style layout with panoramic views from most properties. Currently there are 27 homes completed or under construction. There are three sites currently available for sale between $1.2-$1.4m, with the average size approximately 6,000-10,000 square metres. Four section sales have been recorded over the past six months.
Lower Shotover
The Hawthorn estate bordered by Lower Shotover Road; Domain Road and Speargrass Flats Road is extremely popular with Lifestyle buyers. Consisting of 32 sections, most of which are relatively flat, feature northern views to Coronet Peak and enjoy substantial sunshine hours. The last few sections sold were around the $1.5m mark. Established homes are in high demand given the current cost of building and the time frame required to complete a home.
Over the past six months there have been a handful of established property sales in Hawthorn and Slope Hill Road in the $3-4m price range.
Dalefield
Properties in Dalefield Road, Littles Road and Mountain View Road offer larger mostly elevated sections with a great rural feel and a quieter lifestyle, whilst still only minutes from the Five Mile Shopping Centre and the International Airport. There have been six sales in Dalefield between November 2018 – April 2019 with most sales above $2m, however, there are many more substantial properties in this tightly held precinct.
Millbrook
The award-winning Millbrook resort has been established over 27 years and with the completion of the additional new Dalgleish Farm nine, will offer 36 holes of World Class golf. There are approximately 400 properties on the estate. There is a selection of sections available priced between $1.15 -$2 million, some brand-new house/land options and a handful of established homes available between $2.5 – $4 million.
Other areas
Gibbston continues to gain popularity with lifestyle buyers with a now blossoming vineyard community. Three recent section sales and one established home demonstrates the buyer appeal of the Gibbston area.
The Morven Ferry precinct is gearing up for some major development in the near future which will add to the supply of lifestyle sections. Stay tuned for updates as they come to hand.
Speargrass Flats has always been an attractive destination with its close proximity to all that Arrowtown offers. Currently a handful of quality properties available in the $2-4m price point.
Malaghans Road is also a popular address with many substantial houses on larger sections and home to the new Polo facility which opened recently.
Barry Litten – Licensee Agent/Auctioneer